AARP Rewards
Get More of that Winning Feeling with AARP Rewards
AARP Rewards is AARP's loyalty program that rewards you for a life well played. Now, you can earn points by solving your favorite crossword puzzles on AARP Games!
Score up to 900 points each day when you tackle the Daily Crossword, Mini Crossword and Let's Crossword, the multiplayer game you can solve with friends. Finish one puzzle daily across each crossword type to earn your points.
Watch your points rack up. Then, redeem for points-only deals, discounted gift cards, sweepstake entries, exclusive daily deals and more.
As an AARP Member, you get even more. Earn 50% more points on each activity and get exclusive access to member-only rewards.
So, first things first. Get started with AARP Rewards and claim your 1,000 welcome points. Then, have even more fun earning points every day with your favorite crosswords!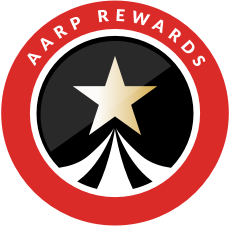 More about AARP Rewards category on Games >

<!–– WRAPPER:START FIRST_AD:2023-11-28T09:21:00.925Z ––>

<!–– WRAPPER:END ––>

<!–– WRAPPER:START MEMBERSHIP_AD:2023-11-28T09:21:00.925Z ––>

<!–– WRAPPER:END ––>

<!–– WRAPPER:START COMMUNITY_AD:2023-11-28T09:21:00.925Z ––>

<!–– WRAPPER:END ––>

<!–– WRAPPER:START SECOND_AD:2023-11-28T09:21:00.925Z ––>

<!–– WRAPPER:END ––>

<!–– WRAPPER:START PROMO_AD:2023-11-28T09:21:00.925Z ––>

<!–– WRAPPER:END ––>

<!–– WRAPPER:START FOOTER:2023-11-28T09:21:00.925Z ––>